We guarantee that these recipes can make any skeptic gain a new appreciation for the delicious decadence vegan food can offer us — and perhaps even never look back again!
From breakfast to dinner, this list has it all; here are 16 plant-based foods that could turn anyone vegan!
1. Ratatouille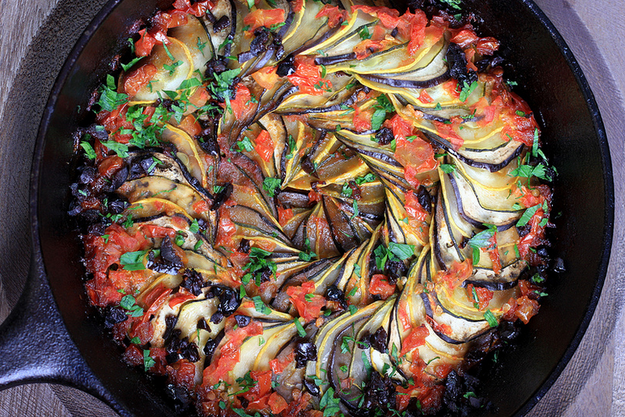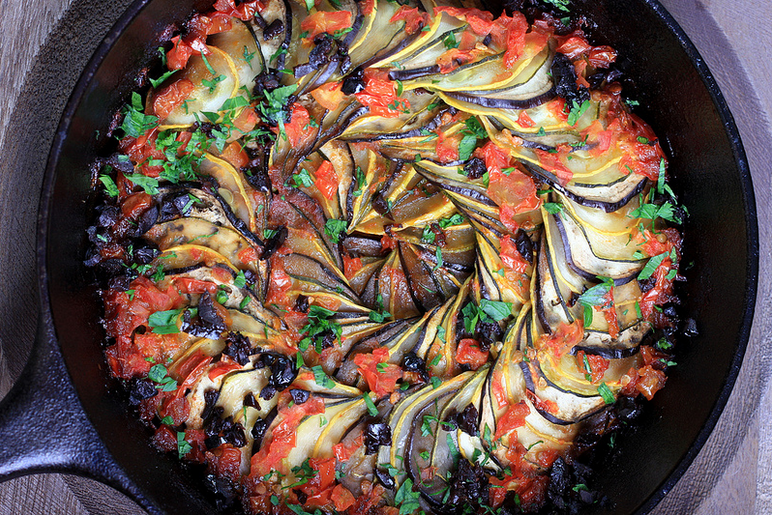 Olives For Dinner / olivesfordinner.com
You can have the goodness of ratatouille without the meat. Get the recipe here.
2. Creamy Garlic and Lemon Pepper Pasta
Blissful Basil / blissfulbasil.comBlissful Basil / blissfulbasil.com
This creamy pasta dish comes together in less than 30 minutes. Get the recipe here.
3. Zucchini Noodle Ramen With Tempeh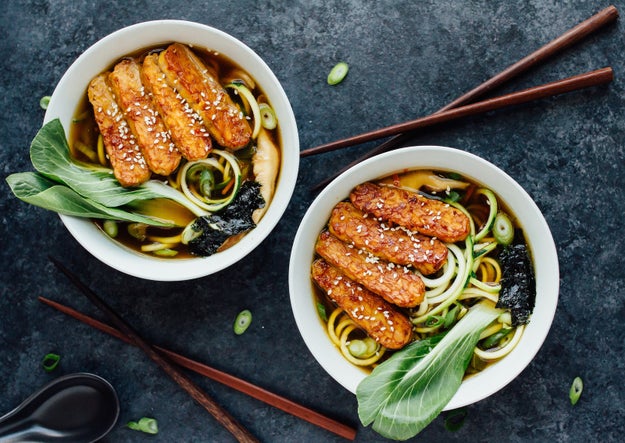 Brittany Mullins / eatingbirdfood.com
Using zucchini in the place of noodles can actually speed up the cook time of your regular ramen recipe. Get the recipe here.
4. Avocado "Egg" Rolls
Savory Tooth / savorytooth.comSavory Tooth / savorytooth.com
It's as easy as placing the avocados, tomatoes, salt, and pepper onto an egg roll wrapper, rolling them up, and then lightly frying the whole roll. Get the recipe here.
5. Spicy Pumpkin and Balsamic Pizza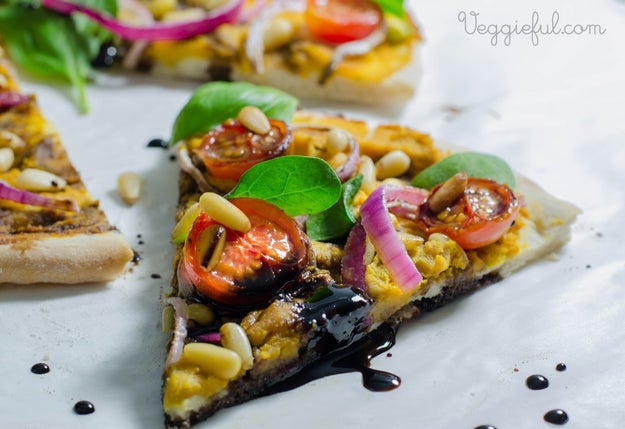 Veggieful / veggieful.com
This easy pizza with a unique flavor combination comes together in a flash. Get the recipe here.
6. Chickpea Taco Buddha Bowl
Diary of an Ex-Sloth / exsloth.comDiary of an Ex-Sloth / exsloth.com
For this bowl of goodness, you just have to chop up the veggies while your chickpeas cook. Easy! Get the recipe here.
7. Creamy Vegetable Risotto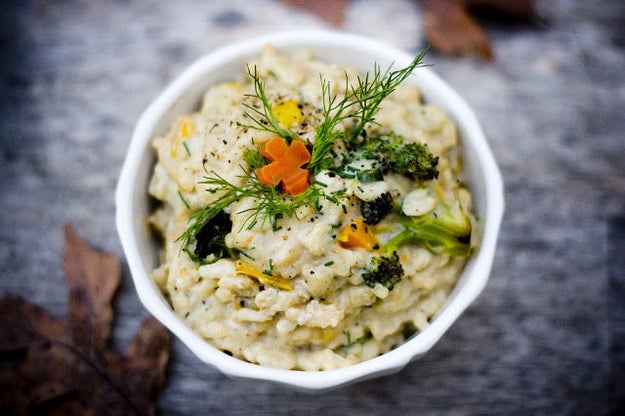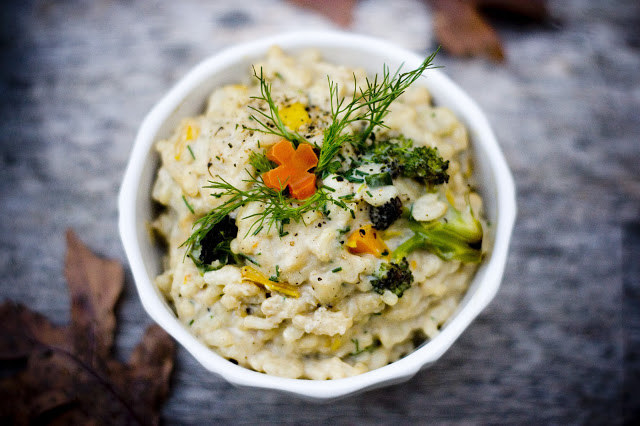 No Face Plate / nofaceplate.blogspot.com
Get that comforting taste that's perfect for cold nights with this easy-to-make recipe.
8. Buffalo White Bean Chili With Veggie Sausage
Foodness Gracious / foodnessgracious.comFoodness Gracious / foodnessgracious.com
Spice your soup up a bit with this buffalo take on chili. Get the recipe here.
9. Quinoa Chickpea Cakes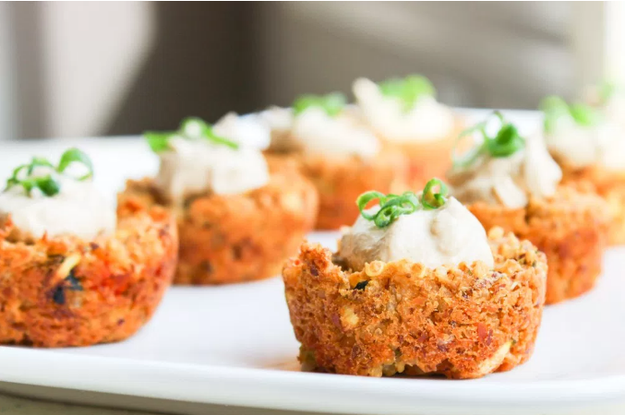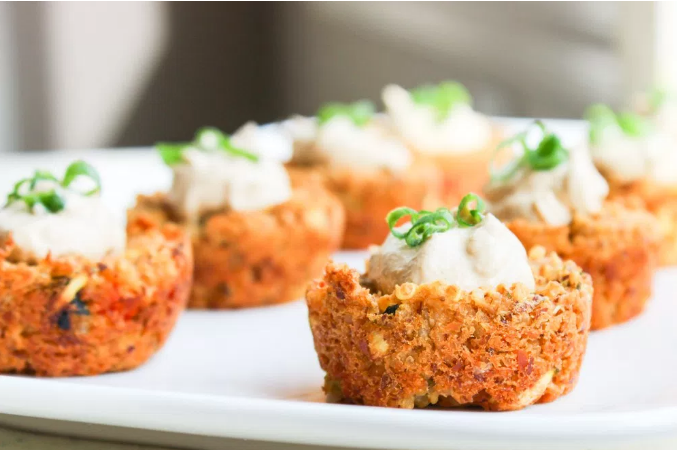 Pure Thyme / purethyme.com
These mini chickpea cakes bake perfectly in muffin tins. Get the recipe here.
10. Raw Fettuccine Alfredo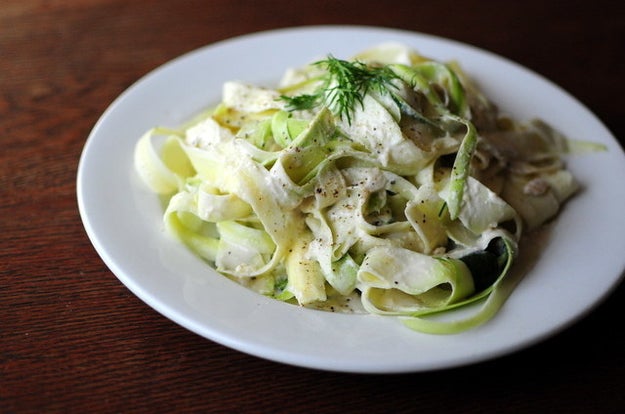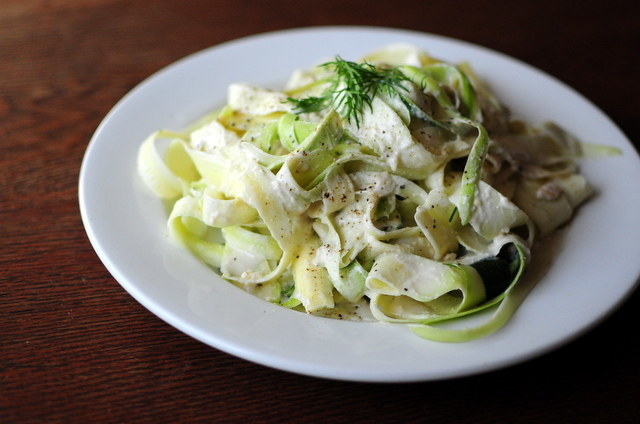 Rawified / rawified.blogspot.ca
This simple recipe uses two zucchini as noodles and a cashew sauce made in your blender. Get the recipe here.
11. Tomato Tart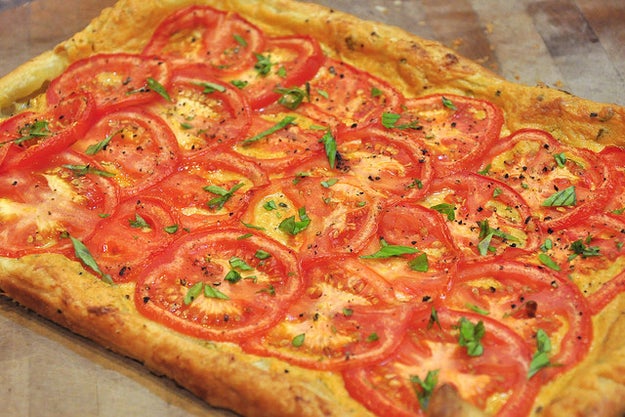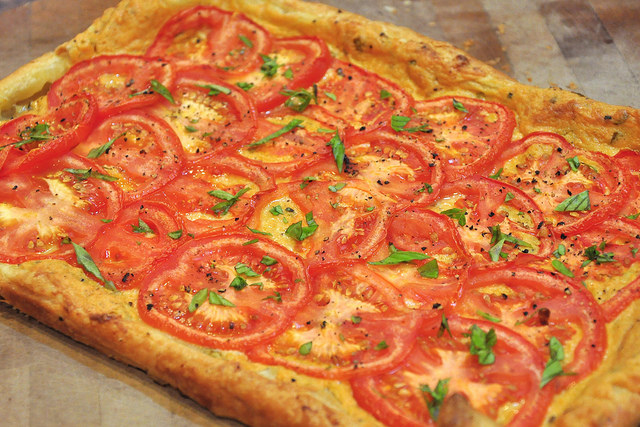 What The Hell Does A Vegan Eat Anyway? / veganmenu.blogspot.com
One sheet of puff pastry + tomatoes + spices = a tasty meal. Get the recipe here.
12. Chickpea "Tuna" Avocado Boats
Making Thyme For Health / makingthymeforhealth.comMaking Thyme For Health / makingthymeforhealth.com
Get your "tuna" fix with this awesome and quick recipe.
13. Beer Cheese and "Bacon" Loaded Potato Skins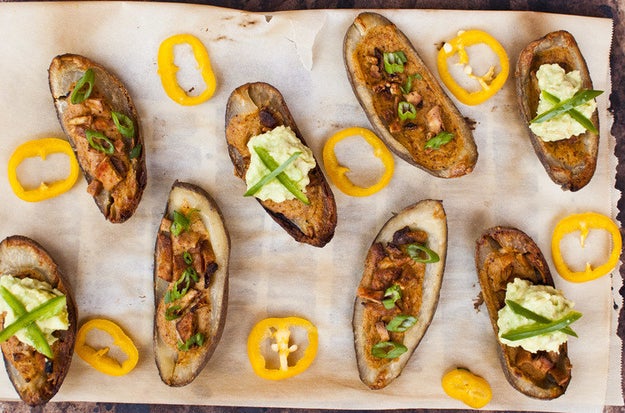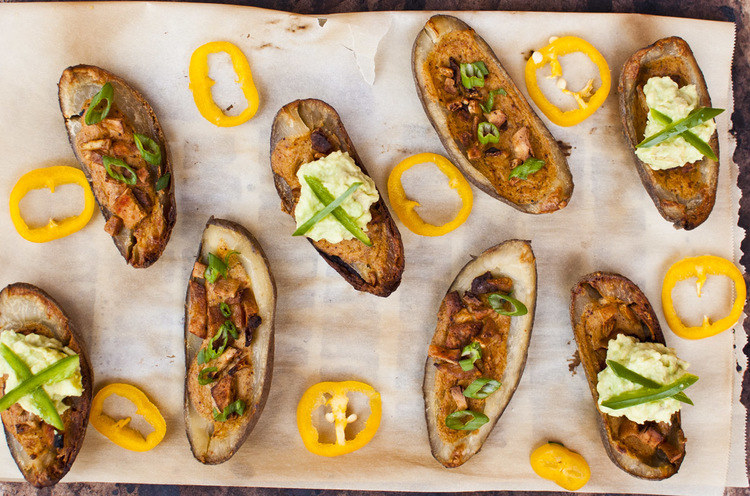 For Reals Life / forealslife.com
If you're vegan, it's probably been a while since you've knocked back some potato skins. Now's the time to try again with this recipe.
14. Warm Roasted Winter Salad Bowl
Oh She Glows / ohsheglows.comOh She Glows / ohsheglows.com
Green beans, potatoes, kale, pepitas, and quinoa — sounds like the makings of a healthy dinner to me! Get the recipe here.
15. Falafel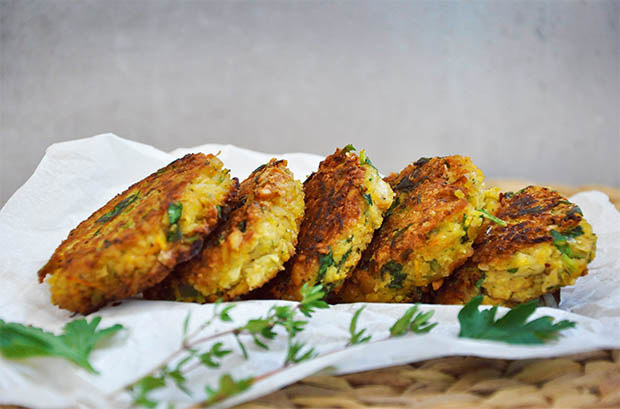 Gourmandelle / gourmandelle.com
A falafel recipe fit for salads, wraps, or a full Mediterranean platter. Get the recipe here.
16. Quinoa Sushi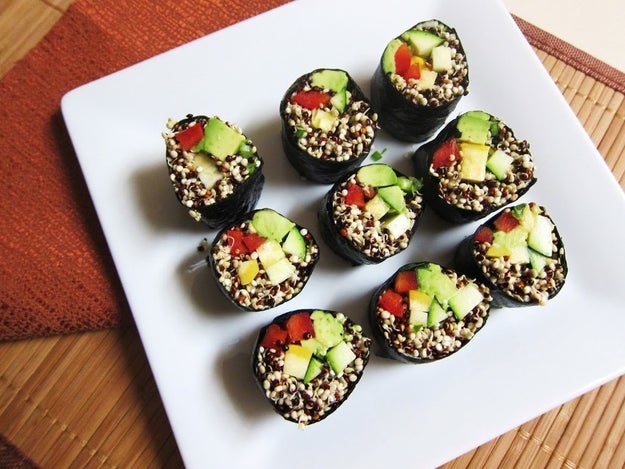 Fragrant Vanilla Cake / fragrantvanilla.com
Sushi in its most conscious form. Get the recipe here.
Comments
comments