Did you know that its Fall already?! That means time for vegan soups and stews. And I've updated this familiar favorite to have all the flavor, without the meat!
Whenever I had chicken and dumplings as a kid, the part I liked most was the dumplings! And that holds true with my kids as well. When I declare that I am making Veggies and Dumplings for dinner, it is always met with resounding cheers…and sometimes even a little dance!
In this recipe I actually use the dreaded white flour. I tried it with whole wheat pastry flour, and it just wasn't the same. Maybe we'll get there. I'll probably try working up to subbing out half of the AP flour. But I figured with all the other healthy subs in this dish, I was just going to let this one go. For now.
Its such a warm and comforting soup with a thick sauce blanketing the veggies and those fluffy dumplings. I could stuff my face! And I do!
Veggies and Dumplings
Soup Ingredients:
2 Tbsp Vegetable oil
1 large yellow onion, medium diced
1/4 teaspoon + 3/4 teaspoons salt, divided
1 cup carrots, halved and chopped into half moons (approx. 3)
1 cup diced russet potato (approx. 2 small)
1 cup celery, halved and chopped (approx. 3)
1 teaspoon dried Tarragon
¾ teaspoon dried Sage
4 cups vegetable broth
3 Tablespoons cornstarch
3 Tablespoons water
1 Tablespoon Dijon mustard
½ teaspoon fresh rosemary leaves (in a tied cheesecloth bundle)
1 bay leaf
½ cup frozen peas
Dumpling Ingredients:
2 cups AP Flour
3 teaspoons baking powder
½ + teaspoon salt (meaning just a pinch more)
3 teaspoons dried dill
1/3 cup finely chopped fresh parsley, about ½ bunch
1 cup + 3 Tablespoons soymilk
Procedure:
In a soup pot over medium heat, add the vegetable oil , onions, and ¼ teaspoon of the salt. Saute 2-3 minutes or until the onion starts to soften.
Add carrots, potatoes, and celery and cook for 5 minutes.
Add tarragon, sage, and remaining ¾ teaspoons of salt and cook one minute more. Add broth.
In a medium bowl, mix together the cornstarch, water, and Dijon mustard. Mix with a fork until blended well and free of lumps.
Add 1 cup of the soup liquid to the Dijon mixture, and whisk until dissolved. Pour all of the liquid back into the soup pot and stir to incorporate. Add rosemary bundle and bay leaf.
Bring to a simmer, then cover, lower the heat and cook until vegetables are just tender. Approximately 10 minutes.
*They will cook for an additional 12-15 minutes more, so don't worry if the vegetables are a little al dente
While the soup is cooking, make the dumpling dough.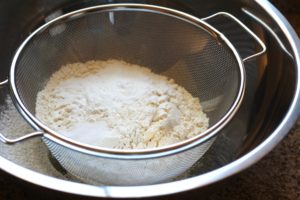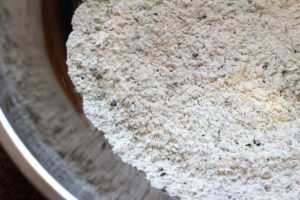 In a separate bowl sift the flour, baking powder and the 1/2 + teaspoon of salt. Whisk to blend. Add dill and parsley. Whisk again.
Add the milk into the dry ingredients and mix with a fork until it forms a sticky dough.
Uncover the soup. Add the peas, check the seasonings and adjust.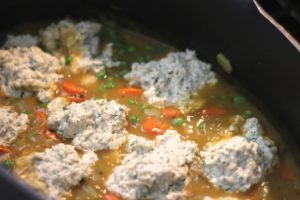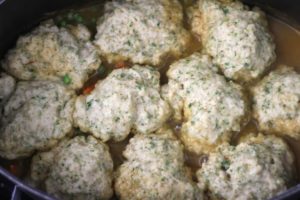 Using 2 large tablespoons, scoop and drop the dumplings in mounds into the soup. Makes 10 large dumplings (you can make more, smaller ones if you like). Over a low/medium heat, simmer covered, until dumplings are firm, 12-15 minutes.
If you want, you could add some vegan chicken, but I don't and everyone is fine with it just as it is. My meat eaters will sometimes have some chicken on the side, but not always.
Going with the Fall theme, you could make a side salad with some fruit like apples and maybe some walnuts. For the non-meat eaters, you could add some chickpeas, or other beans for an extra boost of plant protein too.
Then dig in!
Also, try my Butternut Squash Dumplings