Whether you're vegan, vegetarian or just want to try something new, you don't have to live a life without mac and cheese.
1. Vegan Mac and Cheese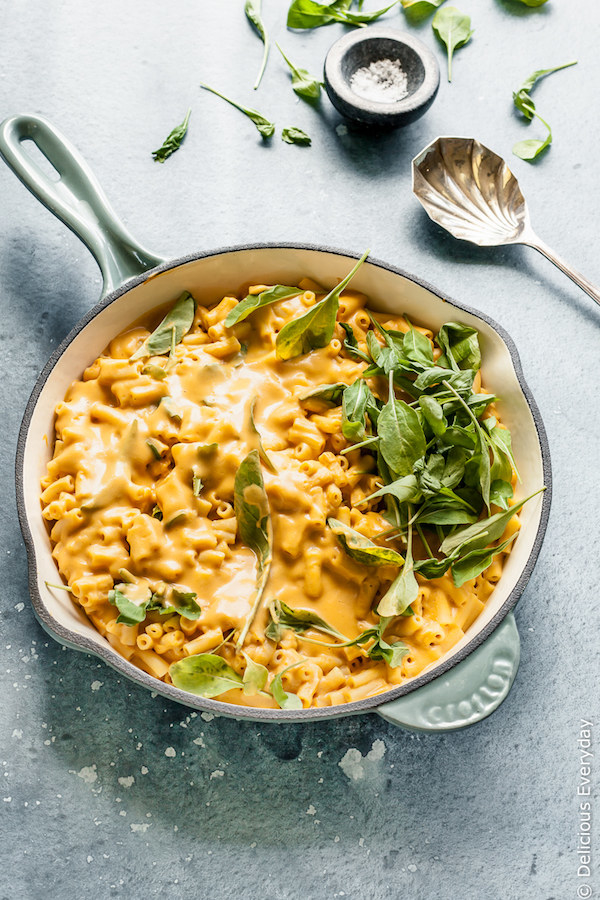 Delicious Everyday / Via deliciouseveryday.com
This cheeseless sauce is made of cauliflower, butternut squash, potato and cashews. Plus, the whole dish comes together in 30 minutes. Get the recipe.
2. Spring Vegetable Pot Pie
Minimalist Baker
Thanks to almond milk, this biscuit topping is so flakey and the veggie filling is so creamy you won't believe there's no dairy involved. Get the recipe.
3. Vegan Carrot Bacon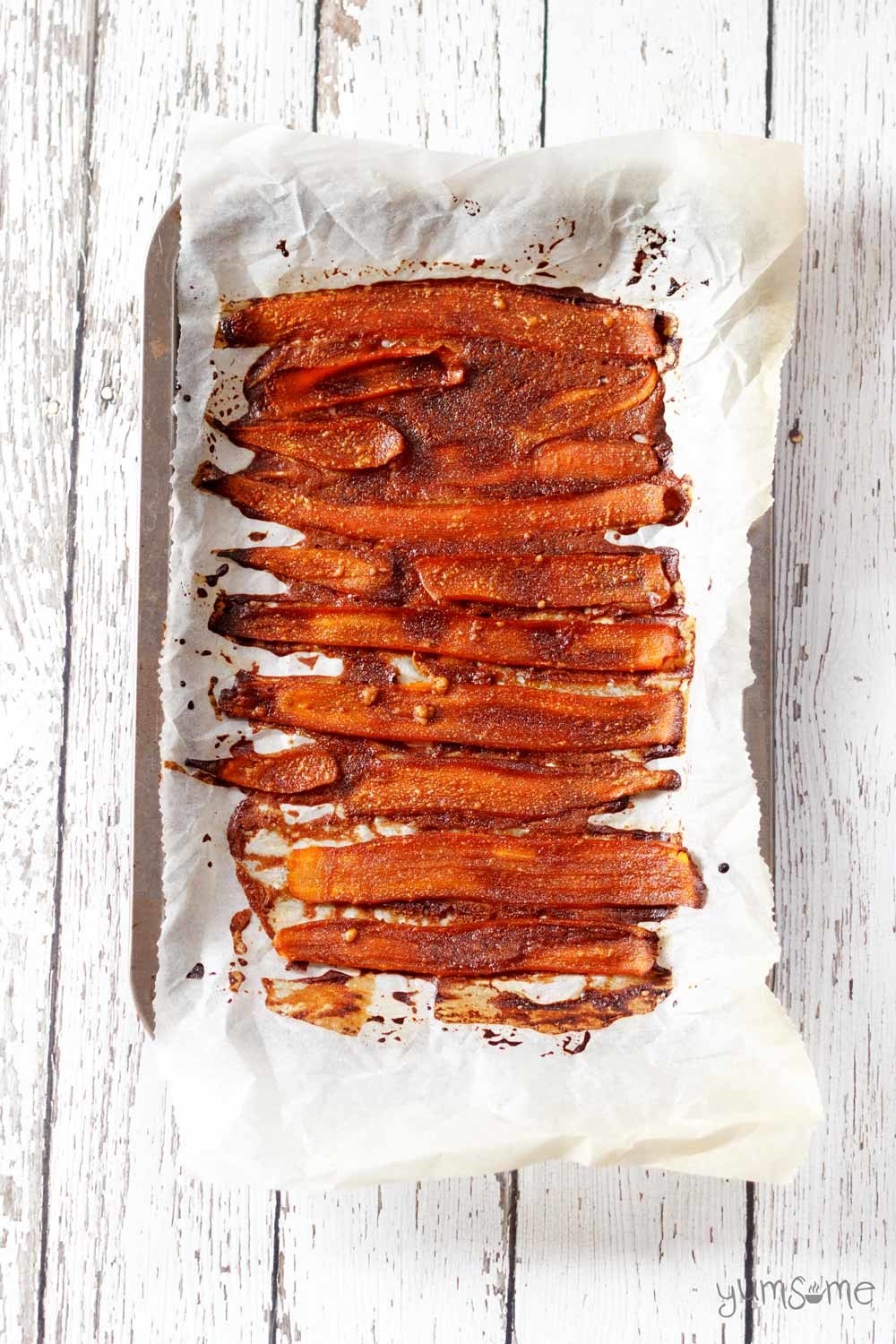 Yumsome / Via yumsome.com
Maple syrup, tahini, liquid smoke and coconut aminos give this veggie side dish the salty-sweet, smoky taste of cured meat. Get the recipe.
4. Loaded Sweet Potato Nachos
Nutritional Foodie
Start with roasted sweet potato, add this miracle dairy-free cheese sauce and end with your favorite nacho toppings. Get the recipe.
5. Mushroom Stroganoff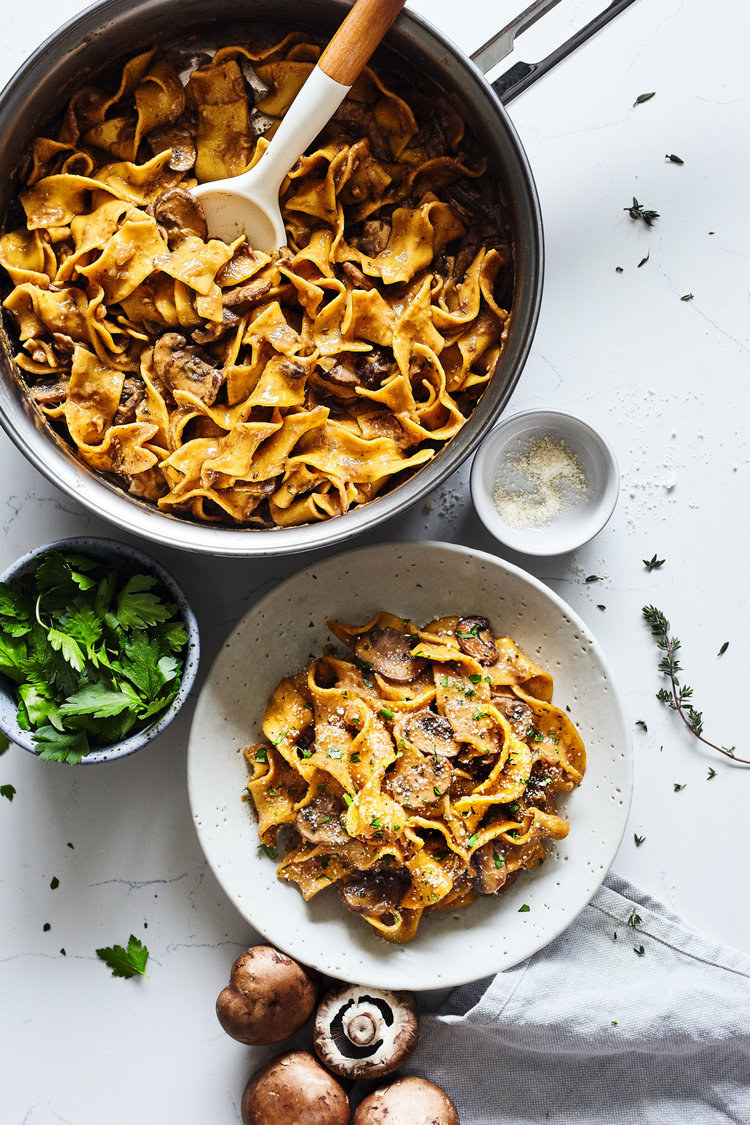 Natural Girl Modern World / Via naturalgirlmodernworld.com
No beef here, just lots and lots of savory cremini mushrooms. Vegetable broth and almond milk add an element of richness to the whole dish. Get the recipe.
6. Vegan Jalapeño Popper Grilled Cheese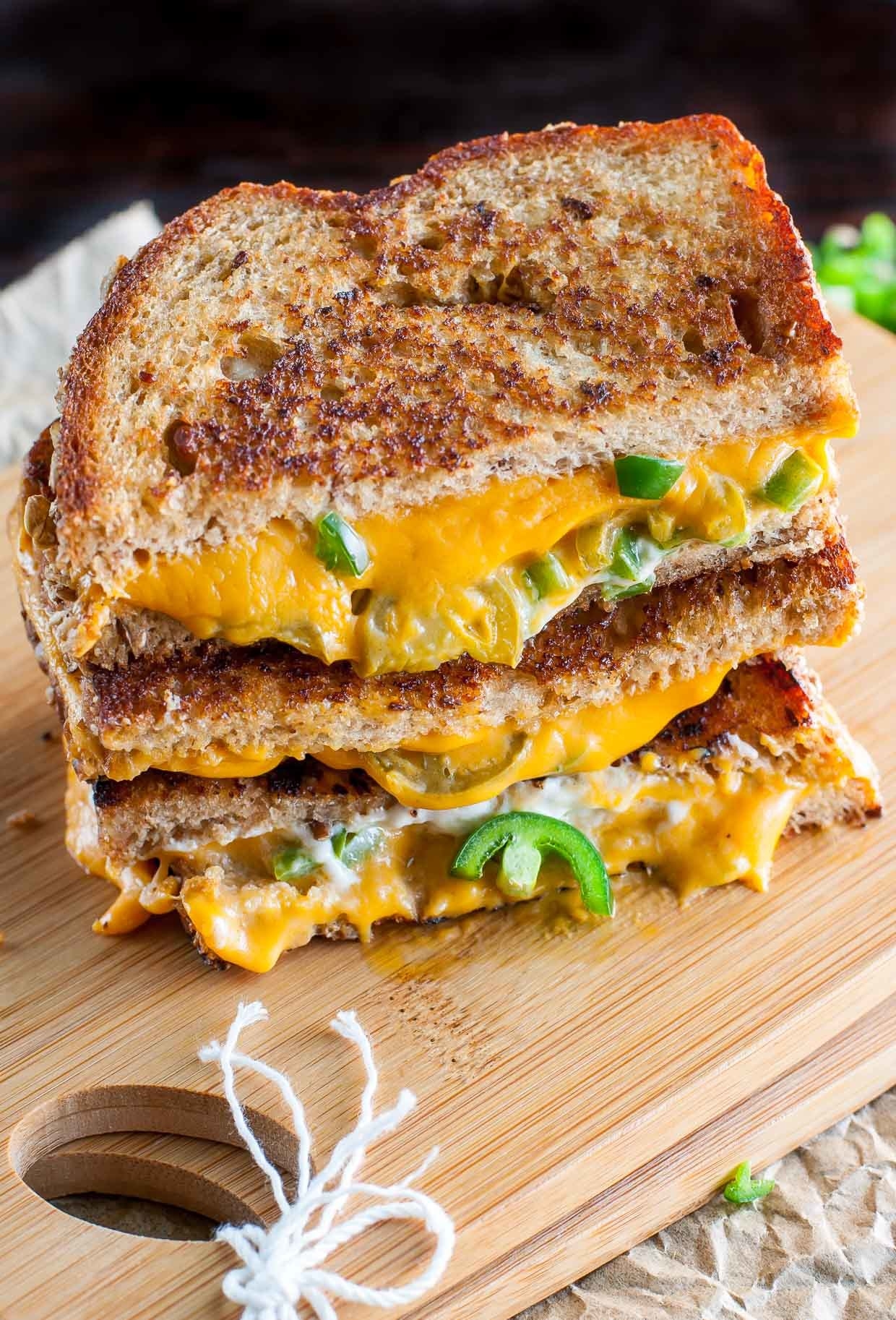 Peas and Crayons / Via peasandcrayons.com
Vegan cheese is the best thing since sliced bread…especially when it's melted between sliced bread. Get the recipe.
7. White Bean and Mushroom "Meatball" Subs
Sobremesa
Mix white beans and mushrooms with garlic, onion, breadcrumbs and some spices, and bake them for half an hour. Toss 'em in a submarine roll with marinara, and you won't miss the meat. Get the recipe.
8. Green Goddess Pizza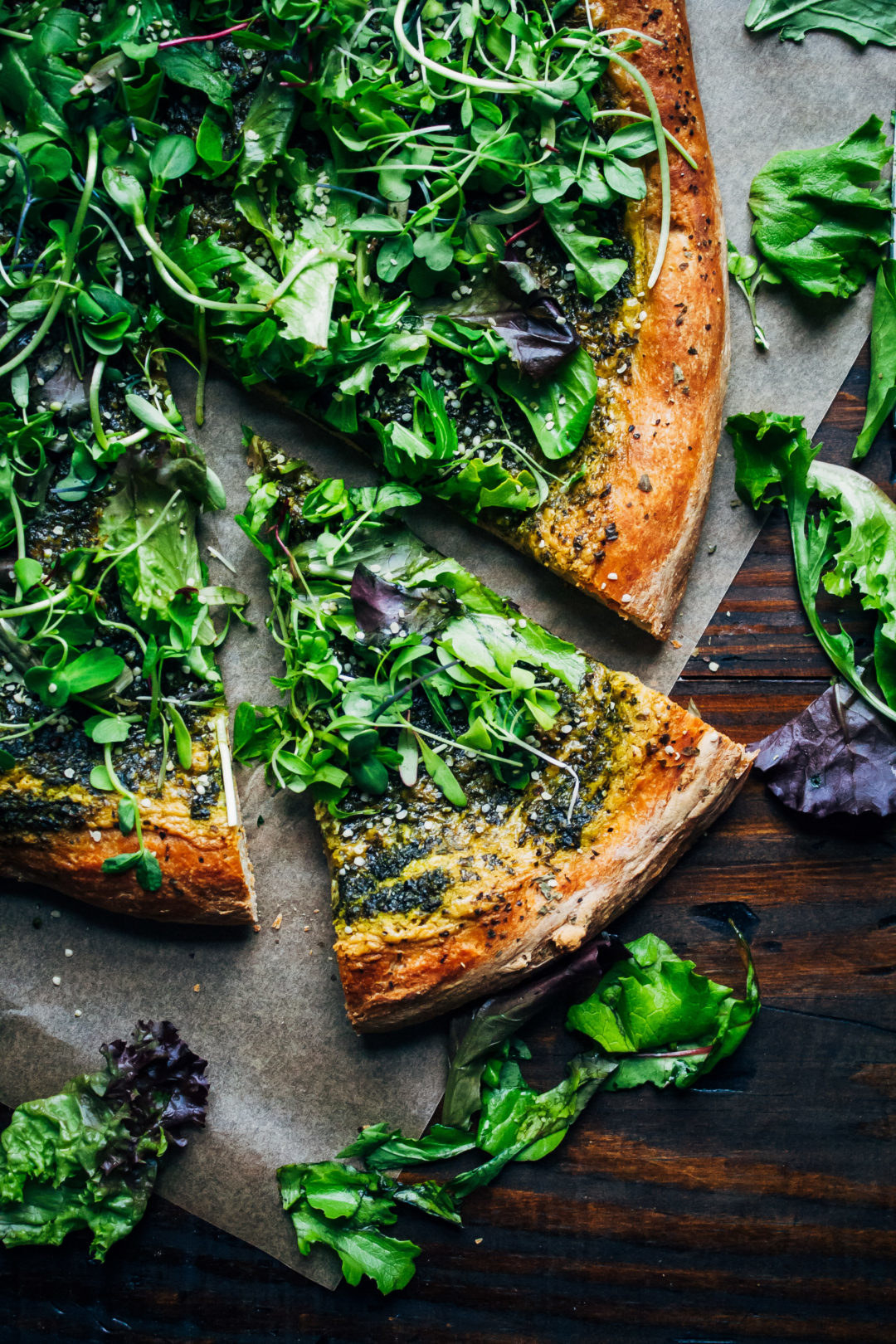 Well and Full / Via wellandfull.com
Swap marinara sauce for cashew cheese and pesto. But let's face it, the carbs are the best part, anyway. Get the recipe.
9. Carrot Pigs in a Blanket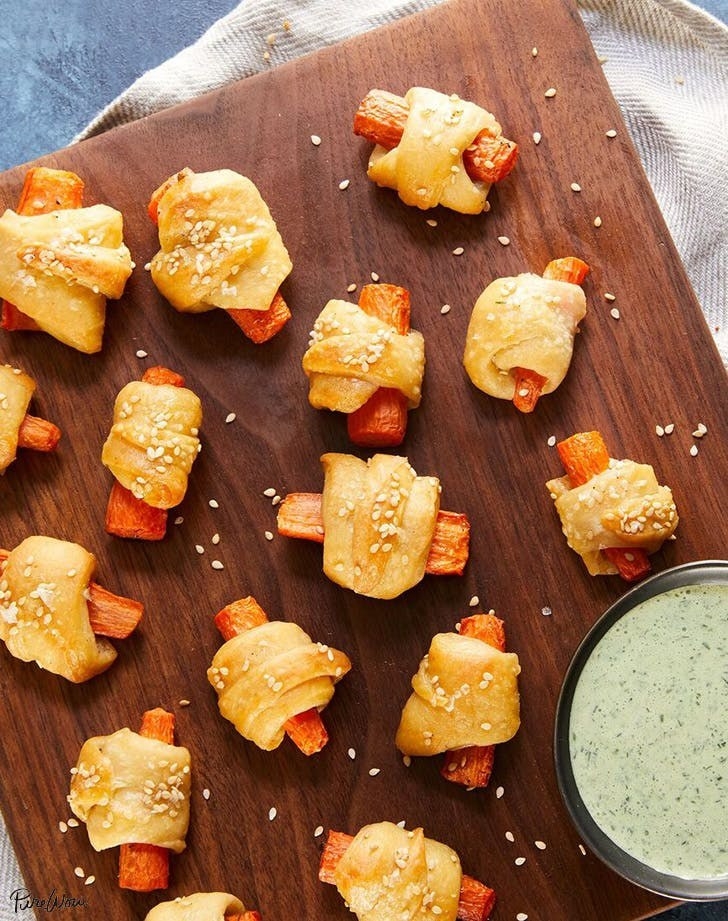 Photo: Liz Andrew/Styling: Erin McDowell / Via purewow.com
All your guests will be talking about this creative (and insanely simple) party app. Just make sure to buy or make vegan pizza dough. Get the recipe.
10. Bang Bang Broccoli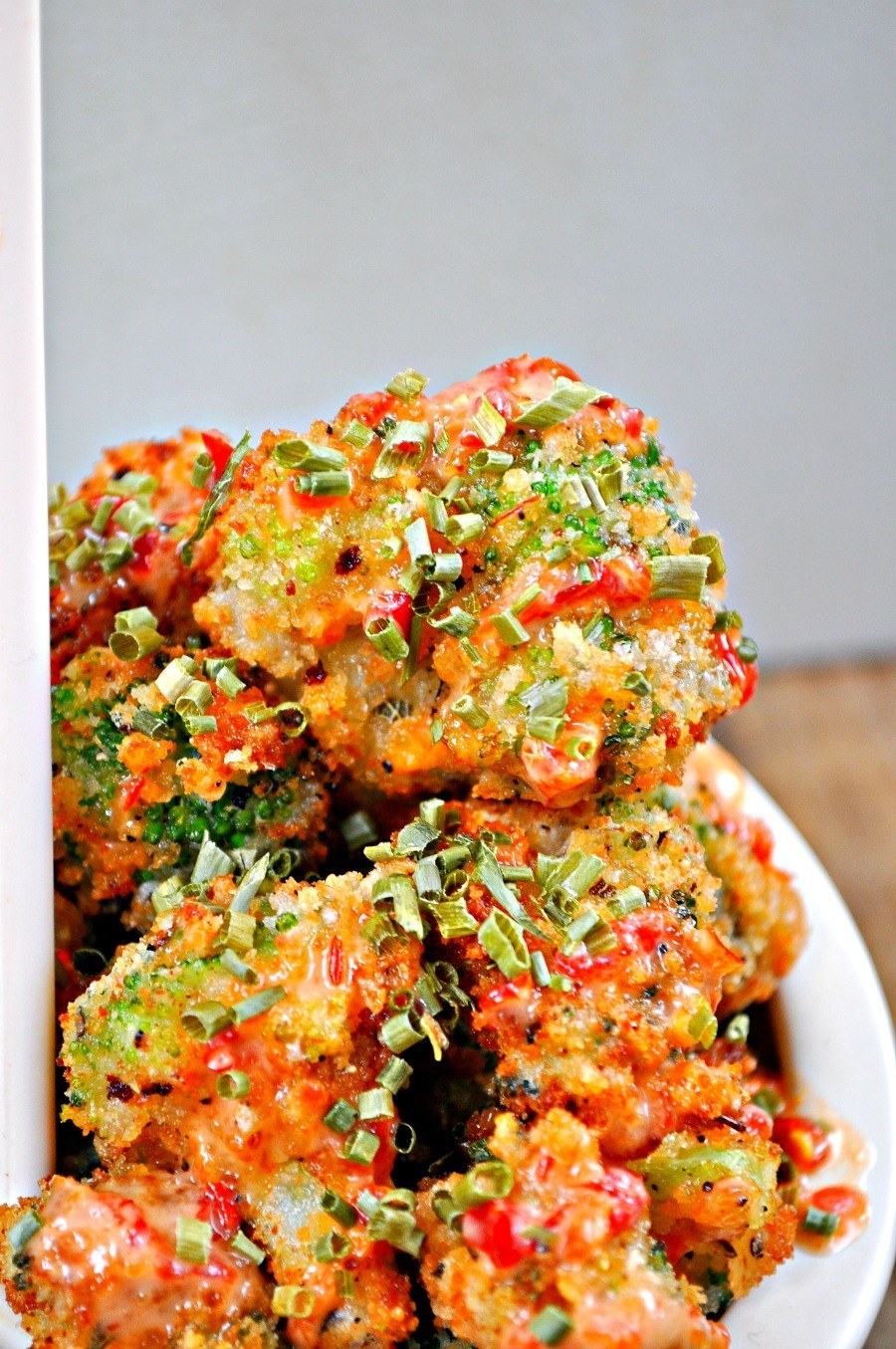 Rabbit and Wolves / Via rabbitandwolves.com
This battered, lightly fried and spicy broccoli is the answer for anyone who doesn't love eating vegetables. Get the recipe.
11. Buffalo Cauliflower Tacos
Emilie EatsEmilie Eats
This crispy, baked cauliflower gets a serious kick from hot buffalo sauce. Then, it's cooling avocado cilantro sauce to the rescue. Get the recipe.
12. Vegan Lasagna
Eat Within Your Means / Via eatwithinyourmeans.com
Layers of savory cashew cream and spinach "ricotta" take the place of cheese in this easy weeknight dinner. You can whip up both of these dairy-free fillings in your food processor in about 10 minutes. Get the recipe.
13. Vegan Fettuccine Alfredo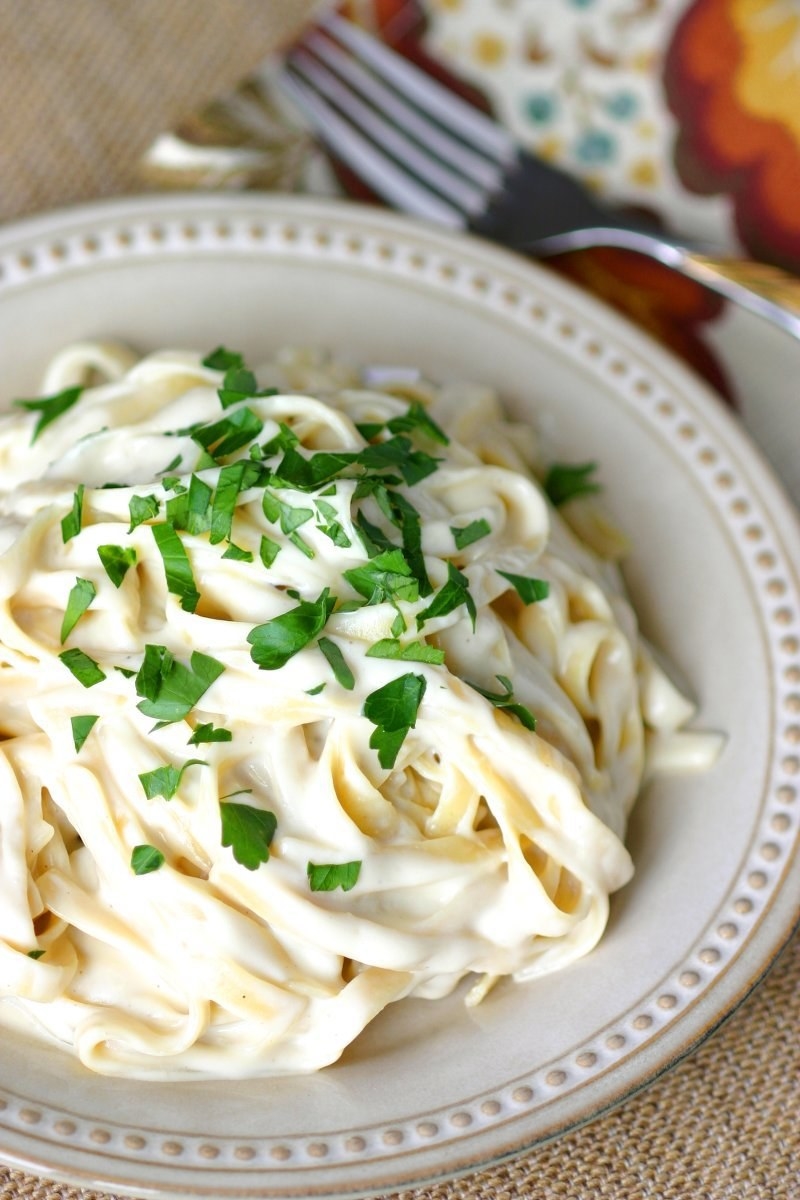 Lands and Flavors / Via landsandflavors.com
Cashews, nutritional yeast, white miso and flour form the base of this creamless yet rich pasta sauce. Get the recipe.
14. Crispy Avocado Tacos
What's Cooking Good Looking / Via whatscookinggoodlooking.com
You can never have to many meat-free taco options. These baked and breaded avocados are crispy on the outside but creamy on the inside. Top them with smashed white beans and sriracha and call it a fiesta.
15. Popcorn Tofu Nuggets
Under a Lemon Tree
Why should you have to choose between honey dijon, chipotle ketchup and Sriracha mayo? Pair these guys with not one, but THREE easy vegan dipping sauces. Get the recipe.
16. Vegan Pad Thai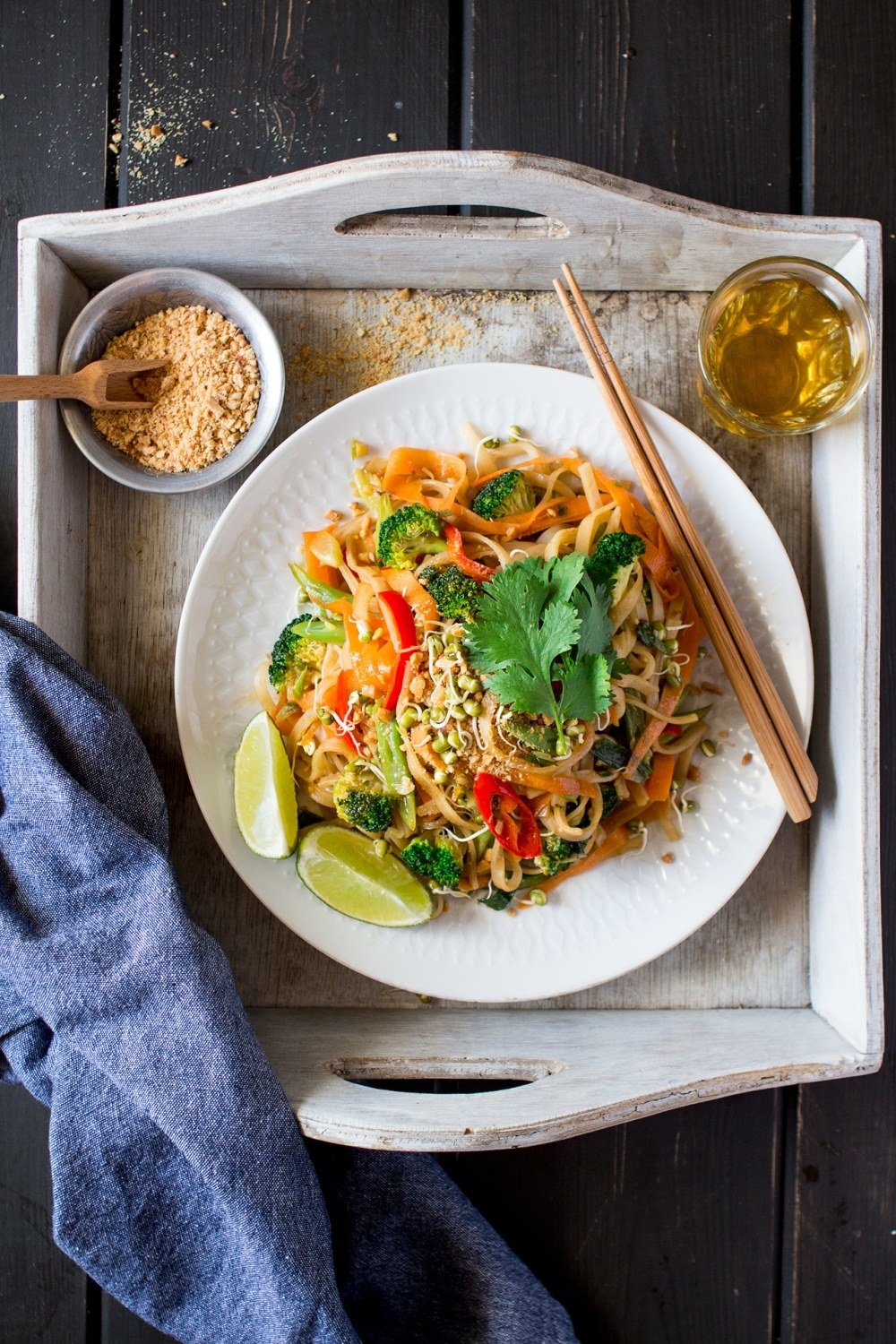 Lazy Cat Kitchen / Via lazycatkitchen.com
Put down the takeout menu. Tamarind paste, tamari, soy sauce, maple syrup and lime make the secret sauce in this fancy Thai stir-fry. Get the recipe.
17 General Tso's Cauliflower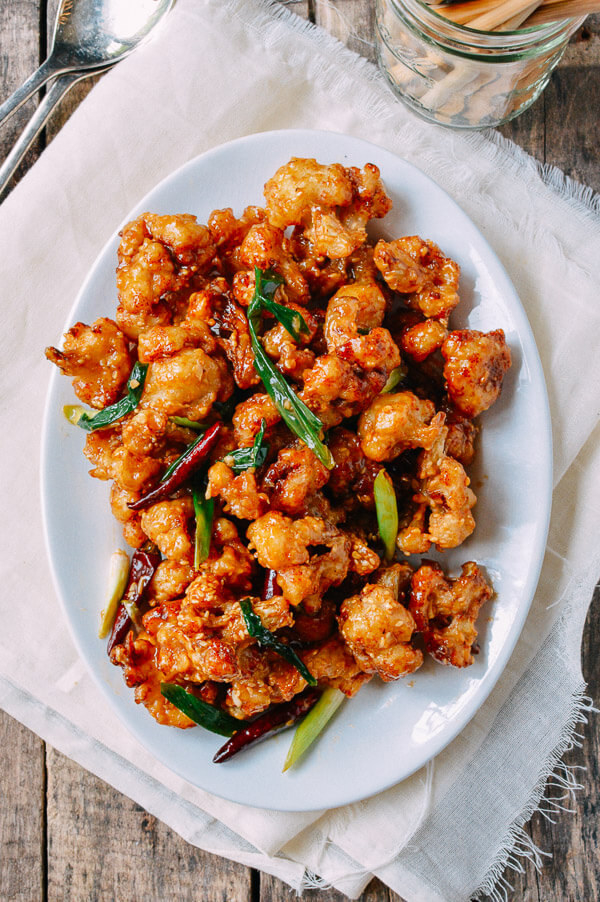 The Woks of Life / Via thewoksoflife.com
Golden-brown, sweet-and-spicy and totally vegetarian, this Asian-inspired dish takes less than an hour to whip up from scratch. Get the recipe.